TOP 10 albums 2017
As the end of the year is slowly approaching, it´s time to recap it. Looking back, 2017 was a bit disappointing when it comes to good album releases. Maybe my pessimism springs from the fact that many of my highly anticipated albums came out already last year and it was hard, if not impossible, to outdo them.
Yeah, 2016 was brilliant! Many of my favourite bands released not just amazing albums but, for me, masterpieces. I had difficult times choosing top 10 last year because 95% of the records I gave a listen amazed me, e. g. Epica´s majestic "The Holographic Principle", Lacuna Coil´s gloomy "Delirium", absolutely mindblowing Architects with their "All Our Gods Have Abandoned Us" or the best last-minute discovery aka Jinjer´s "King Of Everything".
Unfortunately, this year, many albums didn´t turn out as good as I wanted them to be. Well, it happens. On the bright side, I have found a few literal 2017-savers.
This was supposed to be my top 10 albums released in the past 12 months, but as much as I tried to make the list to include 10 records, it didn´t feel right. I had to leave out some record and choose other pieces over them. While doing so, I realized that I appreciate a few records the same way and if I remove one, other three have to go, too. And, once again, I found myself at the beginning. That´s why I decided to crown only top 3 albums - my personal favourites- and list other 10 albums that I appreciated equally.
Please, note that these are my personal favourites. I´m not a pro and all I care about in music is whether I like it or not. I´ll start backwards and mention my favourite 10 albums in alphabetical order and then finish with those 3 brilliant pieces I´d sell my soul for. Ok, let´s do it!
Asking Alexandria - Asking Alexandria
Not what I expected. It´s not heavy, there´s less screaming, but these songs are catchy and still enjoyable despite the softer sound. The connection between the past and the present - music-wise and lyric-wise - is haunting.
Butcher Babies - Lilith
Perfect balance of heaviness, melody, maturity, craziness and sex appeal. Heidi outdid herself on this record, her cleans are stunning.


Cellar Darling - This Is The Sound
Great debut from the talented Swiss trio. What I appreciate the most is that there´s finally plenty of room for Anna´s singing and those beautiful hurdy-gurdy sounds.
Epica - The Solace System EP + Attack On Titan Songs EP
Amazing follow-up to my last year´s no. 1 The Holographic Principle and it´s not Simone, but boys who deservedly shine the brightest on these tracks. Their playing skills are mindblowing.
(Note: These are not full-length albums, but I love both of them and they´re even better than more of the albums released this year. Still, they could make a great album combined together.)
Motionless In White - Graveyard Shift
This album offers the best of MIW sound. I like the wide variety of atmospheres and moods, this package has it all - from the dark, romantic, sarcastic and pissed to hot and playful tracks.
Papa Roach - Crooked Teeth
With this album, Papa Roach managed to bring together the best of rock, pop, rap and metal. I don´t even listen to this band that much, but these tunes are highly energetic and catchy, not to mention Jacoby´s superb vocals.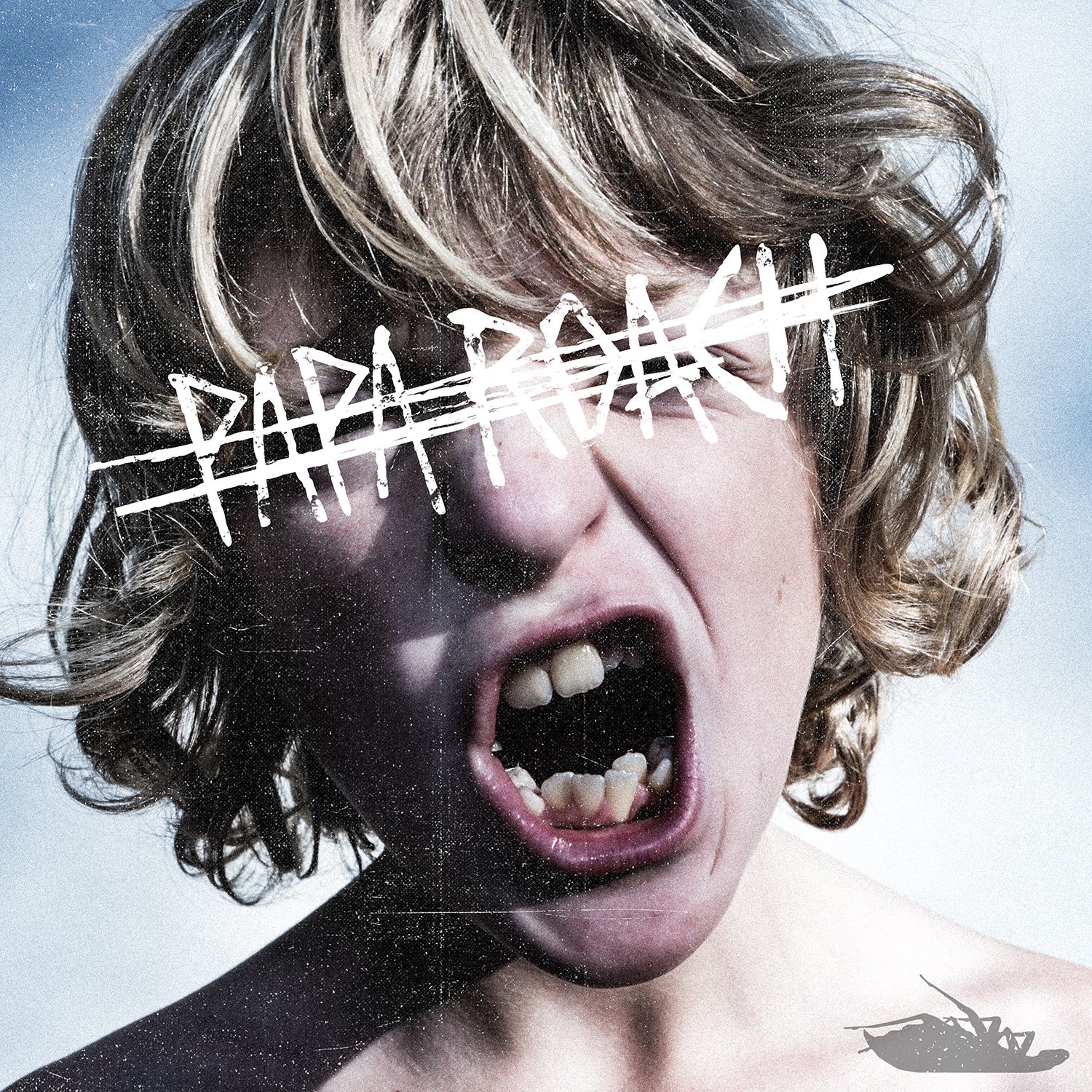 PVRIS - All We Know of Heaven, All We Need of Hell
On this album, the band moved away from its unique sound I fell in love with on their previous record, but these songs are so catchy. I love the drum work and remarkable lyrical (and aesthetical) approach.
Stick To Your Guns - True View
True View is a mix of matured, wild and pissed-off STYG. This is their best work filled with raw emotions. It has heart and soul and a high level of energy.
Wage War - Deadweight
Massive bangers, massive breakdowns, massive sound, massive vocals. Yeah, Deadweight is just massive.
Xandria - Theater Of Dimensions
This one is probably the only symphonic metal full-length album of 2017 I actually enjoyed. It will be forever remembered as the last one with Dianne on vocals, so it´s a bit nostalgic, as well.
3. VUUR - In This Moment We Are Free - Cities
I don´t like progressive metal. Why? The songs are too long, repetitive and they just beat around the bush. However, Anneke and her bandmates opened my eyes with this one. Yeah, some songs are still unnecessarily lengthy for my liking, but when you listen to them for the 100th time, you actually get why is it so. Anneke´s vocal skills are unbelievable and so is the guitar work. Man, how I love those guitar riffs and solos! This album is so well-written.


2. The Charm The Fury - The Sick, Dumb & Happy
This is the story of a band that became one of my favourite bands overnight. There´s not much to say. The boys are amazing players and Caroline is such a talented vocalist. I just love these guys. I could listen to this album on repeat and still not be bored of it. This is how you flee from generic metalcore.


1. While She Sleeps - You Are We
No words can describe what I feel when I listen to this album. It´s been my number one since the release back in April. It would be malicious and stupid of me not to crown this one as the absolute highlight of my 2017. This band and You Are We followed my every step in the past months and I couldn´t be more grateful to have such a great company in my life. Lyrically, musically, philosophically... nothing can top this one in my eyes (and ears). It´s so much more than songs. These British guys have created a freaking religion. Just give it a listen and you´ll get the true meaning of "You are we".


Well, that´s it! Feel free to comment, agree and disagree with me.
What are some of your favourite 2017 records? Let me know.
PS: Happy New Year to all of you!
-W